Emirates to buy 40 Dreamliners from Boeing in $15.1 billion deal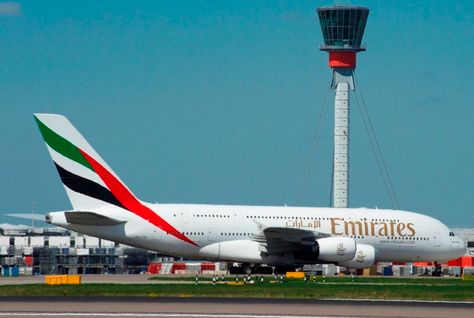 Emirates will buy 40 Boeing 787 Dreamliners in a deal worth more than $15 billion, the airline confirmed today.
The deal for the 787-10 Dreamliners brings Emirates' total wide-body aircraft commitment with Boeing to 204 planes.
Sheikh Ahmed bin Saeed Al-Maktoum signed the deal with Boeing Commercial Airplanes President Kevin McAllister. Dubai Ruler Sheikh Mohammed bin Rashid Al-Maktoum witnessed the signing in front of a packed media gathering on the first day of the Dubai Airshow.
Deliveries of the aircraft are set to start in 2022 and continue through 2030, Sheikh Ahmed said.
Asked if the deal meant the airline was no longer pursuing a potential order of A350 planes from Airbus, Sheikh Ahmed said: "The 787 will be the best option for Emirates from 2022 onwards."
Reporters were kept guessing before today's announcement about whether the Dubai carrier would be announcing a Boeing or Emirates order.
Sheikh Ahmed said: "Emirates orders today will be delivered from 2022, taking the airline well into the 2030s. Some of these will be replacements so that we maintain a young and efficient fleet."
Emirates is still evaluating engine options for the Dreamliner order, it said.
The planes will be delivered in a mix of two and three-cabin class configurations potentially seating between 240 and 330 passengers.
Today's deal follows the carrier's purchase of 150 777X aircraft at the 2013 Dubai Airshow.
Emirates is already the world's largest customer for Boeing's 777 aircraft.