Merkel says Islam belongs to Germany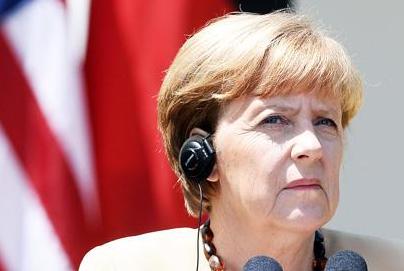 German Chancellor Angela Merkel has rebuffed comments by her interior minister who said that Islam did not belong to Germany.
Speaking at a joint news conference with visiting Swedish Premier Stefan Lofven on Friday, Merkel said Islam was part of the country's culture and history like Christianity and also Judaism, Xinhua news agency reported.
"Four million Muslims live in Germany, and they are practicing their religion here. They belong to Germany, and also their religion of Islam belongs to Germany," she said.
Merkel's words came after Horst Seehofer, the new interior minister of Germany, told German daily Das Bild on Friday that Islam does not belong to Germany, stressing the country's traditions and cultures.
Germany on Wednesday finally established a new government with a coalition between the Social Democrats and the Merkel-led Conservatives Union, which was comprised of the Christian Democratic Union (CDU) and its Bavarian sister party Christian Social Union (CSU) that Seehofer comes from.
The CSU is more conservative than CDU.
The increase of the number of Muslims in Germany triggered Islamophobia and the rise of anti-migration populist party Alternative fuer Deutschland (AfD).