Netanyahu prepared to attack Iran in 2011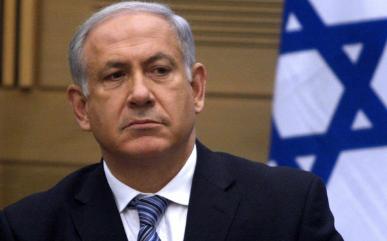 The former head of Israel's Mossad intelligence agency has said that Prime Minister Benjamin Netanyahu had ordered the military to prepare to attack Iran "within 15 days" back in 2011.
Ex-Mossad chief Tamir Pardo made the assertion during a Thursday interview with Israel's Channel 2.
Pardo, who headed the Mossad from 2011 to 2016, did not give the exact date of the incident, but said Netanyahu had told army commanders to prepare for deployment "at any moment".
Asked if whether he believed Netanyahu's order had been serious, Pardo said that it was.
"This isn't something you do merely to test your army's capabilities," Pardo told the broadcaster. "Either you mean it or you're sending a signal to the U.S."
Ultimately, Pardo said, Netanyahu had backed down due to opposition from Israeli military officials, including then army chief Benny Gantz.
For decades, Israel-Iran relations have been characterized by deep animosity. While Tehran views Israel as its primary enemy, the Jewish state insists that Iran must be stopped from attaining a nuclear arsenal.