Pakistan thanks Turkey for support on terror watchlist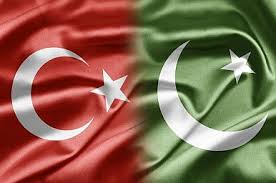 Pakistan on Friday thanked Turkey for supporting it at this week's Financial Action Task Force (FATF) meeting in Paris, where the U.S. and U.K. moved to put Pakistan back on a list of countries which have failed to stem terrorist financing.
"Thank you, Turkey for standing with Pakistan against all odds and proving that we are one," tweeted Ahsan Iqbal, Pakistan's interior minister.
He added, "We are proud to have a brother like Turkey."
Foreign office spokesman Muhammad Faisal expressed serious concern over the U.S. and U.K. motion, saying that most U.S. concerns over deficiencies in curbing money laundering and terror financing had already been addressed in 2015.
"Pakistan has serious concerns over and objections to the introduction of this new 'nomination' procedure which is unprecedented and in clear violation of established rules and practices of the FATF," Faisal told reporters.
Most of the concerns raised by the U.S. side regarding deficiencies had already been addressed in 2015, he added.
Pakistan was previously included on the FATF watchlist from 2012 to 2015.