Prince Salman declared Saudi Arabia's king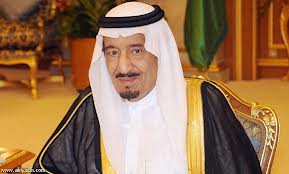 Salman bin Abdulaziz has become Saudi Arabia's king and Prince Muqrin bin Abdulaziz was declared the Crown Prince after king Abdullah bin Abdulaziz passed away, the Royal Court announced on Friday.
A Royal Court statement said Crown Prince Salman bin Abdulaziz Al Saud received the pledge of allegiance as the country's king from members of the royal family. After that, Prince Muqrin bin Abdulaziz received the pledge of allegiance as Crown Prince.
Both King Salman and Crown Prince Muqrin will receive pledges of allegiance from citizens on Friday evening.