Viber, Tango blocked in Bangladesh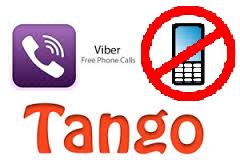 The government has blocked popular internet calling and messaging services Viber and Tango on security purpose.
Bangladesh Telecommunication Regulatory Commission (BTRC) has sent letters to the mobile phone operators and international internet gateway operators regarding the closure.
BRTC Secretary Sarowar Alam confirmed this to the Dhaka Tribune.
The notice was also sent to several embassies in Dhaka informing that the service will be inactive from 12am, Sunday to 6pm. Later, the duration of the closure was extended till 12am on Monday.