Wife of jailed ex-PM Nawaz Sharif dies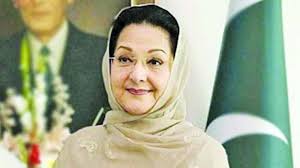 Begum Kulsoom Nawaz, wife of ex-Premier Nawaz Sharif, died in London on Tuesday after losing her battle with cancer. Her body will be brought back to Pakistan on the first available flight for burial.
"My sister-in-law and wife of Mian Nawaz Sharif, Begum Kulsoom Nawaz, has passed away. May the departed soul rest in peace," Pakistan Muslim League-Nawaz (PML-N) president and the deceased's brother-in-law, Shehbaz Sharif, confirmed in a tweet.
The former first lady had been undergoing cancer treatment at a Harley Street clinic in London since August last year after she was diagnosed with early-stage lymphoma.
She underwent multiple surgeries and at least five chemotherapy sessions, but did not recover. She has been on life-support in the hospital since July this year.